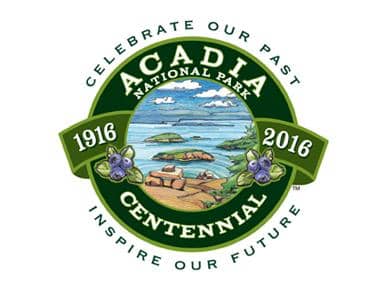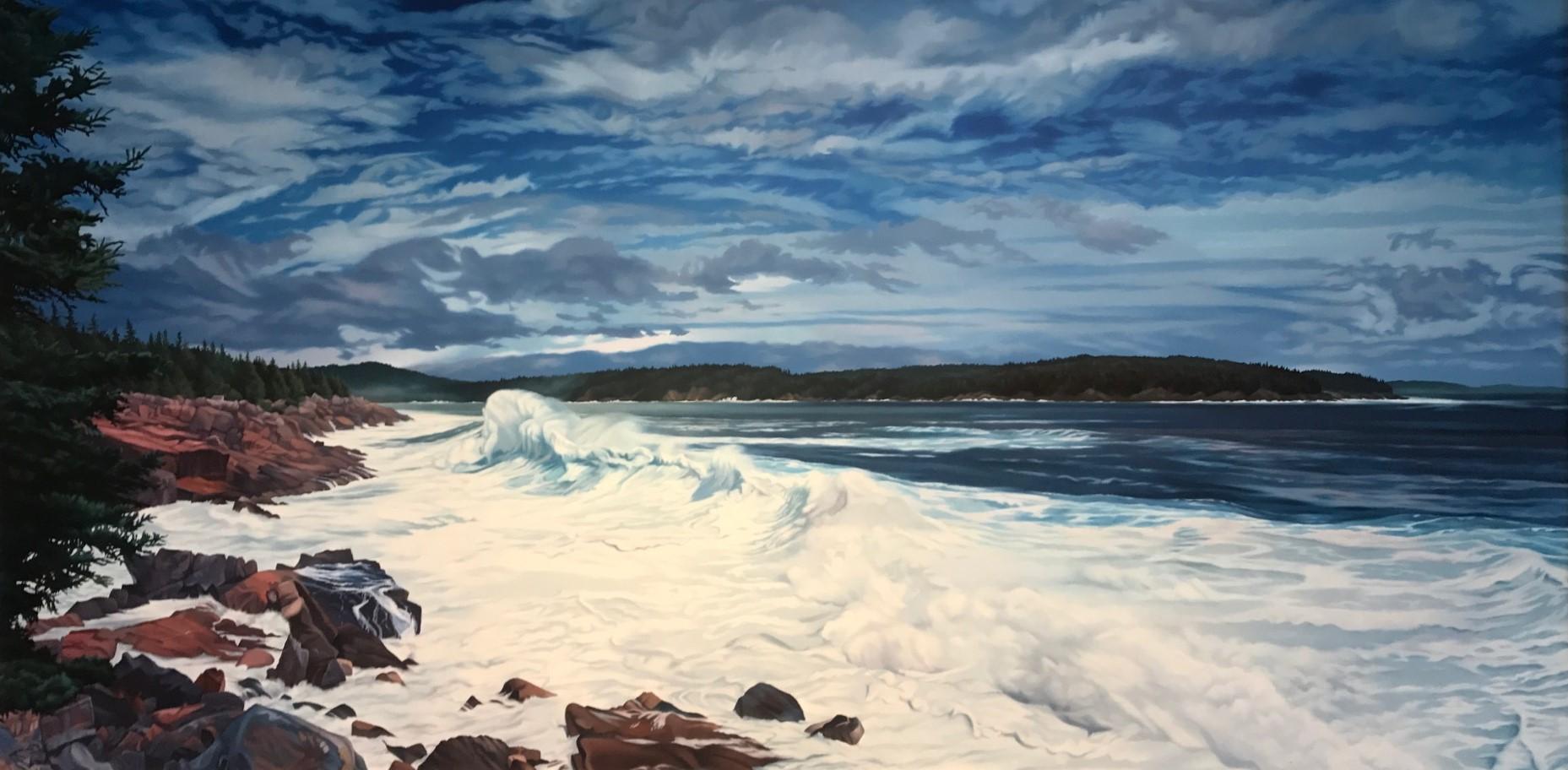 Being an Acadia Centennial Partner, The Gallery at Somes Sound continues the long standing tradition of educating, stimulating and encouraging the American people, through fine art and visual culture.
Why I'm a Friend of Acadia - Like Living in a Painting:
My discovery of Acadia National Park and Mount Desert Island began in the mid 1970's while working on a research project of the art of New Hampshire's White Mountains. I discovered Thomas Cole and his student, Frederic Church—and their landscapes not only of the White Mountains and the Catskills but also of Mount Desert Island. I was intrigued and mystified by these paintings, especially Cole's seascape "View Across Frenchman's Bay, from Mount Desert Island" and Church's "Otter Creek, Mt. Desert." I knew at that moment that I would someday visit this island called "Mount Desert."
Many years passed and my life took many twists and turns. I finally visited Mount Desert Island and Acadia National Park when I was 30 years old, with my then husband and my six-year-old son. As we drove the Loop Road, I was in awe of the views of the ocean and coastal islands; but as I gazed along the roadside I admired the well maintained bridges, the carriage roads and trails, the flowers, babbling brooks, and rock formations—all of it was so beautiful. I thought to myself "How lucky are those who live here; what a great place to raise a child."
Within the next couple of years, we moved here. I didn't flinch when my husband came home and said "let's move to Maine." I simply said "I'll start packing." I knew no one here except my husband's family—my roots were in New Hampshire—but, you see, something was pulling me in this direction. Just as with the paintings I fell in love with years ago, I was drawn to the beauty of the unrefined rocky shore, the smell of the ocean, the clusters of pines, the color of the sky at dawn, pink granite and hackmatacks…this was going to be my home—this was going to be my life.
That was over 28 years ago, and this area has most definitely become my home and my life. I have been blessed with many things including the gifts of love, family, friends, and this beautiful national park on the rocky coast of Maine. Today I own a fine art gallery on the Island, surrounded by beautiful seascapes and landscapes painted by a new generation of accomplished artists—who continue to introduce Mount Desert Island to the world just as Thomas Cole and Frederic Church did some 150 years ago. My wealth of memories of sharing Acadia National Park with family and friends continues to grow: spending warm summer days at Sand Beach with a picnic lunch, jogging peacefully on the Loop Road during the off season, taking leisurely walks along the water's edge, hiking on the trails that point east to west. These memories are still being made as my son now visits with his wife, two children and his friends....
All who visit this national park become connected to something larger than themselves, and this happens through the spiritual energy swirling in the air, water, and earth at Acadia. It is only natural to want to give back, to preserve and protect the things you are connected to. I can do this by supporting and donating to an organization focused on the future of this national park. Friends of Acadia. My support goes towards beautification projects, the creation of new trails and walking bridges, and educating our kids to appreciate these gifts that are among the most important things in life.
- Tyra Hanson